SEM Consultants is a leading Web Design Company in Hamirpur, HP. SEM Consultants design the user-friendly & attractive web designs making your brand recognizable.
SEM Consultants is the place for everyone who is looking to make their brand worth remembering online. Right from designing the website, software, to apps, we take care of it all for the clients.
We blend together the right technology, colors, strategy, flow in our design making the design count among the best on the internet. We deliver the solution to making the design responsive and user-friendly in all the ways possible. Our technicians and designers work day and night to bring the most attractive platform design for your brand.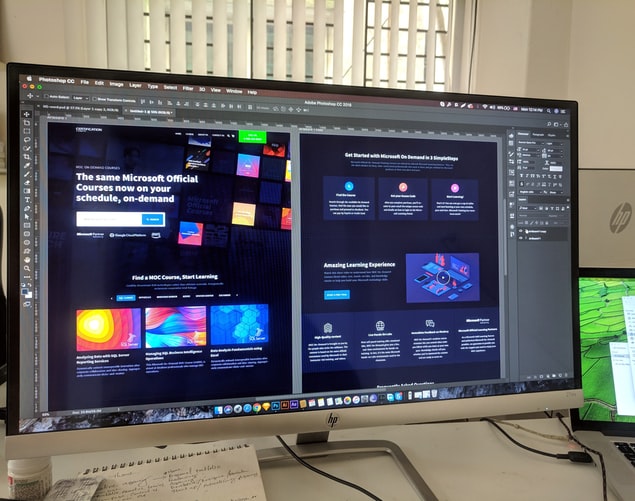 Web Design
Logo Design

Responsive Design
Ecommerce Web Design

Landing Page Design
Graphic Design
UX/UI Design

Website Redesign
Mobile App Design
SEM Consultant aims to provide best web designing services at affordable rates.
Portal Designing – We at SEM Consultants have expertise in portal designing. Understanding the complexity of the functions the portal is going to be designed for, we come up with a smooth yet impressive design. So, if you are looking for the best portal designing services in India, we are the right choice for you.
CMS Designing – Designing the right CMS system is one of the most simple yet challenging parts for designers. Right from the basic functions to advance features, we at SEM Consultants take care of it all.
eCommerce Website Designing – Creating a unique design for eCommerce websites can be very challenging. Our team of expert designers, we ensure that you get the best eCommerce web designing services in India. 
Logo Designing – When it comes to representing a brand online, there is no better way than building an attractive logo. With SEM Consultants, you can get that. Our designers are well experienced to build attractive and memorable logos for your brand. 
Graphic Designing – We at SEM Consultants have a team of professional graphic designers to take care of all your graphics. Be it social media post designing including Facebook post, Instagram post, etc, we take care of it all. 
- Our Strategy
The first meeting
Understanding The Requirement
When it comes to providing a web solution, it is vital to understand what the solution is needed. To make sure that we deliver the best solution, we set one on one conversation with the client. 
The second meeting
Drafting The Plan
After understanding the requirement of the client, we move forward to plan the most viable solution. Regardless of what service clients ask for, we always operate on the fundamentals of providing customized solutions.
Setting The Milestones
Problem Solved
Once the plan is created and discussed with the client we then bifurcate the entire process into parts to set multiple milestones. Following this the client and the team always stay in loop with one another
kick Start the Process
Implementation
After this we start the implementation of the plan, kick starting the entire process throughout the channels we have. Be it development, designing, marketing, or any other requirement a client might have.
The final meeting
Delivery
The final milestone is to deliver the results of what we did throughout. "No work is done until it's delivered". This is the statement we always run on.
After Delivery
Reporting & Maintenance
Delivery is not where our journey ends. We always take care of our clients. From regular reporting to maintenance, we have a dedicated team of professionals who are always available for you.
Top-Rated Web Designing Company
We at SEM Consultants have a clear goal of catering to the needs of our clients. Our focus remains on designing for enhancing the brand not creating the copies of one with a minor change. Our experienced team of designers will bring to you the best web designing solution for your website online. 
Right from the knowledge of colors to finding the best design to showcase your business, we at SEM Consultants provide everything you need.
Our Work Begins With Art & Ends In Reflection Of Creativity!
Time-Saving – When it comes to web designing services in India, save your time in designing and let the experts handle the job.
Experienced Team – Unlike others, we understand the concept of providing a convenient solution to your designing problem. We have a team of professionals who keep themselves up to date with the latest technologies to provide the best web designing services. 
Affordable – We have the packages to suit your budget. We don't sell overpriced services and keep everything transparent. There are no hidden charges. 
SEM Consultant is a professional web designing company that knows Design the user-friendly & attractive web designs. We provide effective and innovative responsive web designs, Logo Designs, UX/UI Design, Ecommerce web Design. Contact us now for your web design services related queries.
Get In Touch Now!